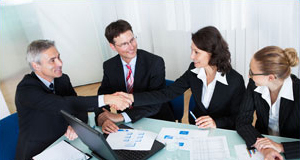 Offshore company at JAFZA
JEBEL ALI FREE ZONE AUTHORITY( JAFZA)- off shore company is Dubai government initiative to back up the huge investments that happen in Dubai mainly in property and real estate. We are equipped with staff to handle company registration and contract execution.
The main advantage of offshore companies is they do not require a local sponsor and can own real estate property located across the U.A.E.
We at DMS DMCC
Undertake procedural formalities pertaining to incorporation of company.
Arrange / issue the following documents: memorandum and articles of association, certificate of incorporation, resolution and power of attorney, share certificate.
Provide accounting and audit services upon requests
Scope of Work:
Memorandum and Articles of Association
Certificate of Incorporation
Resolution & Power of Attorney
Share Certificate
Information required for Company Registration
Proposed:
Name of Company:(3 options)
Share Capital(AED)
Name of Shareholder/s
Percentage of shares
Names of the Directors(Minimum 2)
Name of the Manager/secretary
Activity of the company
If Shareholder Is An Individual
Passport Copy
Applicant's personal profile (short CV should include educational background and work/professional experiences)
KYC Form (attached)
If shareholder is a (company) NON-INDIVIDUAL:
Certificate of registration of the company (N&A)
Certificate of good standing of the company (N&A)
Memorandum & article of association (N&A)
Board resolution calling for the establishment of company (N&A)
Power of attorney (N&A)
*N&A) be Notarized and Attested by UAE Embassy.
Requirements for Manager / Director
Passport Copy (with Visa Page if UAE Resident)
KYC Form
Notes:
An offshore company consists of minimum one (1) shareholder and at least two (2) Directors.
Individual shareholder can also be one of the directors of the company.
The presence of the shareholder will be required in Jafza for his/her specimen signature along with his original passport for verification.
Apart from the above, we have hands on experience and expertise with:
Ras Al Khaimah Free Trade Zone (RAKFTZ) Company Set Up
British Virgin Islands (BVI) Company Set Up
Ajman Free Zone Authority (AFZA) Company Set Up
Dubai Media City (DMC) Company Set Up
Dubai Multi-Commodity Centre (DMCC) Company Set Up
Jebel Ali Free Zone Authority (JAFZA) FZE Company Set Up